Mobile Apps Provide Guidelines & Instruments in Palm of MD Hand – Download to Your Phone Today!
The AlzDxRx mobile application assists physicians to walk through screening and evaluation of patients with cognitive decline while maintaining eye-to-eye contact. Access scoring instruments: MiniCog, AD8, PHQ-9, QDRS, IQCODE, MOCA and SLUMS. Patient identified scores can be emailed to you (HIPAA compliant) for ease in adding to EHR. The app is free and easy to use!
Download the app from your iOS or Android app store today!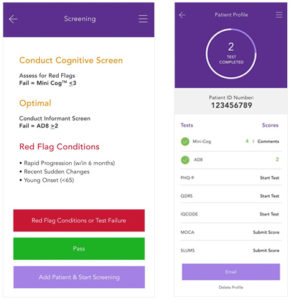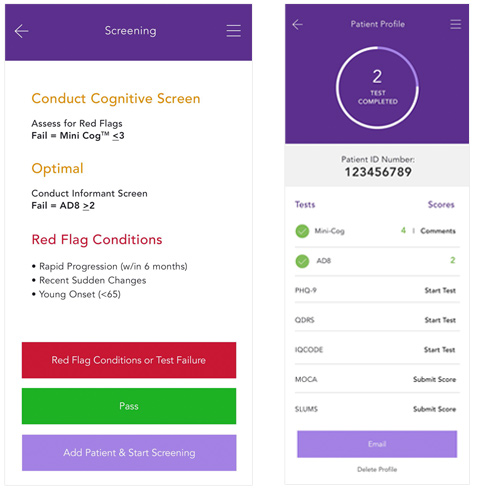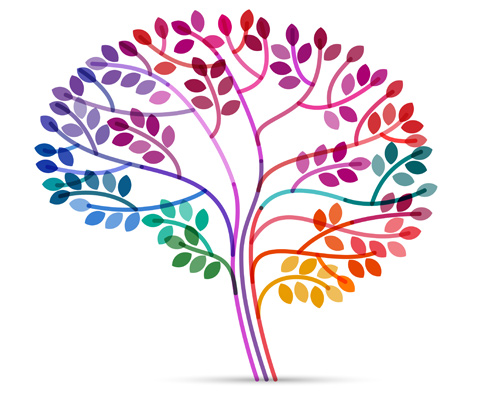 Make sure that your email accepts mail from no-reply@AlzDxRx.com.  In Outlook, you can set this as a Rule, and indicate a level of importance.  Patient test result pdfs may otherwise end up in your Spam or Junk mail.
Have problems? Please do the following:
Delete the app from your phone
Turn off your phone, wait 30 seconds, and turn it on again
Go to your app store (iOS or Android) and download the app AlzDxRx again
Set up your account again, with your NPI and preferred password.  Create Account is in the lower left corner of the screen
For any problems, please contact Barbara.Mandel@ChampionsFH.org.
Screening may be incorporated into the annual health assessment for older individuals, and a screening may require 10 minutes or more.  The Clinical Roundtable recommends the use of the MiniCog as a quick screening tool, and the AD8 to assess caregiver observations of the patient's behaviors.  Should these assessments identify cognitive impairment, a more thorough evaluation appointment would be appropriate.  On the right are links to pdfs of the best practices algorithm and recommended screening instruments.
An evaluation can be initiated by a trained RN, PA or other staff to conduct instruments with the patient and/or caregiver. An evaluation appointment may take 45 minutes.  See links to the right for recommended instruments.
Once a diagnosis is made, both behavioral/environmental and pharmacologic interventions may be needed over the course of the disease. Tools listed at right assist physicians to address the needs of patients and their caregivers.
Assisting caregivers through the disease process may be the most important part of a physician's care of a patient, and can take considerable time for the provider and office staff. Below are links to pdfs you may want to have available to give to family members to assure a more effective patient appointment and follow-up.  For more information on working with caregivers click here.

Preparation for Doctor's Visit

Five Action Steps Family Caregivers Should Take