Champions for Health offers a wide range of medical, surgical and support services at locations throughout San Diego.

Community Wellness
We offer free immunizations to increase health equity in marginalized, in partnership with the County of San Diego Health and Human Services. Click here for more information.
San Diego County residents can gain the most up-to-date health information with a presentation by a nurse or health care professional. Click here for more information.
Attend to your health by staying current on well-care visits, screenings, and immunizations. Click here for more information.
What is good for the body, is good for the brain, and vice versa.  Your overall health, including brain health and cognitive abilities, can be maintained and improved with some simple lifestyle choices. Click here for more information.

Project Access SD
Project Access San Diego provides access to specialty care to restore health to low-income, uninsured individuals in need of specialty medical care. Click here for more information.
eConsultSD is a web-based secure communications tool for primary care physicians to consult with specialist physicians on a case-by-case basis. Click here for more information on how to sign up.

Physician's Support
The tools on this website have been created to assist providers to deal more effectively with patients experiencing memory loss and dementia, and the associated monumental number of family members and caregivers affected by this profound category of disease. Click here for more information about the guidelines, and access to our mobile app.
The Retired Physician's Society provides retired and non-practicing physicians a network to stay connected with the medical community, remain current with health issues, and give back to the community. Click here for more information on how to contribute.
Our team of experts includes a distinguished group of physicians, pharmacists, and nurse practitioners from Southern California. Together, we compiled a program that brings cutting edge techniques and materials to local providers. Click here for more information.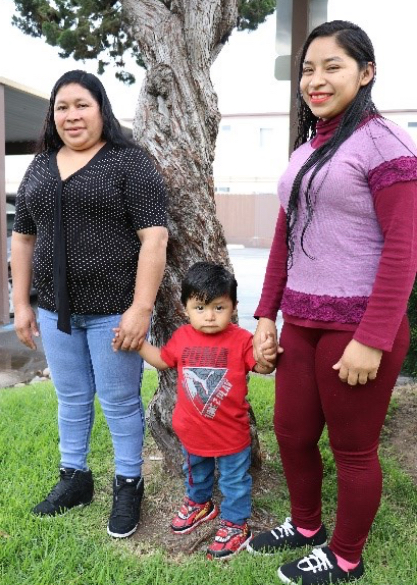 How Your
Donations Help
"You have a type of skin cancer. "When Sofia heard this she got scared and sad and cried. "Lord, why? Why is this so? My husband and son got scared too because we did not expect it. They said to not be sad, they are going to give you surgery," explained Sofia. "My husband works during the day and had to ask permission from his employer to take me to the doctor. We are so grateful for the help that they were giving us."
Sofia was referred to Dr. Anne Truitt, a dermatologist, and Mohs Micrographic surgeon with Skin Surgery Medical Group. "I'm very grateful to the Doctor (Truitt). She treated me well and would encourage me. She cared for me a lot and I for her. She would support me, hug me. God gave her that talent …I am so grateful for her."
Volunteer
Join volunteer specialty care physicians and other healthcare providers in leading the efforts towards changing lives.
DONATE
Access to care for all is our mission, it shouldn't be a dream that is out of reach. Our physician volunteers and partners, who support Champions for Health, transform the lives of patients from pain and dire medical diagnoses to health, renewed family involvement, and productive work and community life.