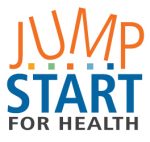 An astounding thirty percent of San Diegans are prediabetic yet 90% of those same individuals don't know it. And worse still, many of these people are uninsured or underinsured and have limited access to appropriate preventive or primary care.
To help tackle this epidemic, Champions for Health has recently launched its Jump Start for Health program to help community residents get control of their health, and Jump Start a healthier lifestyle for themselves and their families.  It's not easy to change these habits!  But three lifestyle choices contribute to the four diseases that account for 50% of deaths in San Diego County — eating, physical activity, and smoking.
Champions for Health partners with the County of San Diego and their ambitious Live Well San Diego plan to improve the health of community residents.  The Initiative has been embraced broadly in the healthcare, education, recreation, and safety communities.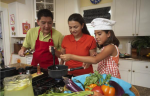 Champions for Health is fighting back against this surge of prediabetes with a new, community-based program provided in partnership with the Skinny Gene Project. The program takes an innovative approach by offering intensive health coaching at daily, weekly and monthly intervals to individuals whose symptoms have reached a point that they cannot be ignored any longer. The coaching program aims to help individuals at risk of developing diabetes to change their way of life by adopting life-long healthy habits. The program provides all the materials and support that are needed including testing, individualized coaching, hands-on cooking classes, pedometers and exercise journals, group exercise programs, and more.
Jump Start for Health will be launching group classes in numerous neighborhoods, including Clairemont Mesa, Mission Valley, Lemon Grove, City Heights, and others throughout the County. Individual lifestyle coaching is also available.  If you'd like more information about how to get involved in the program, and locations of programs in your neighborhood, please call 619-793-2022.